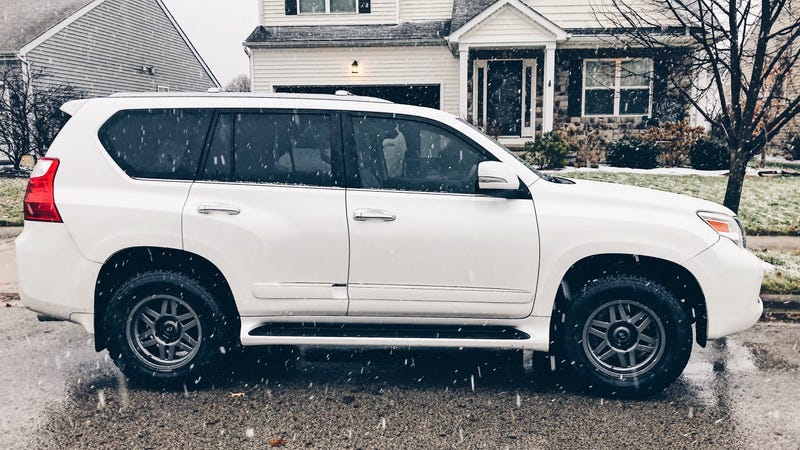 Hey All,
It's been a few weeks since I've posted. Right after Thanksgiving we moved out of our apartment and into our house. It has been a crazy couple weeks. Things are finally (mostly) settled.
Discount had a sale on tires for Black Friday and cyber Monday so I ordered a set of Faulken's after many recommendations both here and MUD. A couple days later I got a call from the store manager who said they were on national backorder and he wouldn't be able to honor the price because it would be 60-90 days until he could get his hands on a set.
I did some more research and settled on some General Grabber AT2s and he honored the better price of the Faulken's which I was happy about. So far I really like the look of them and am very happy with them. They came with a 60K mile warranty too which is nice.
The only problem I had, which was mostly due to my change to the SCS wheels was a small amount of fender rubbing at full lock. 20 minutes with a heat gun and a spray bottle and the fender mod was complete.