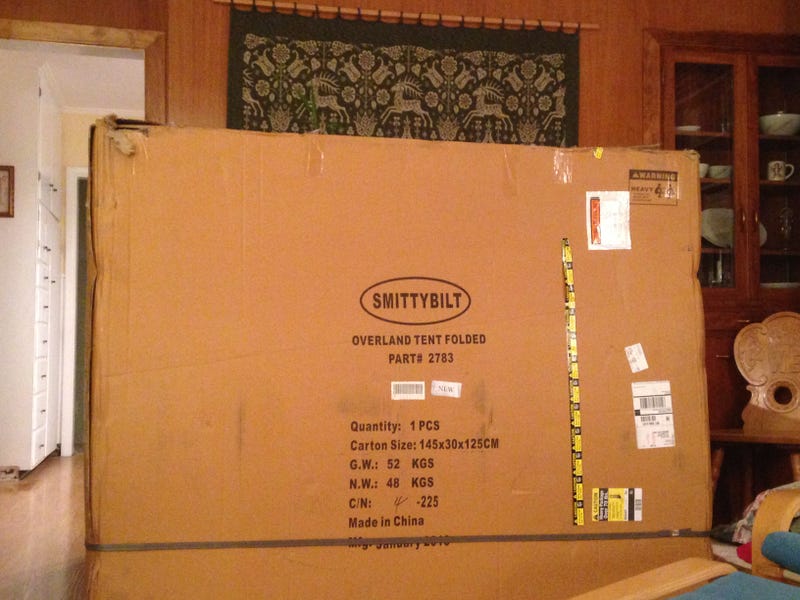 I got home from work pretty late last night, so we didn't break it out of the box yet. I think we'll get it on the Jeep on Friday, and if we're lucky give it a shake-down run for a couple nights this weekend.
Why the Smittybilt? Well, we had a coupon at 4WD Parts, they offer free shipping, the tent itself has a lot of features for the money, and at the price point, we can try the roof top tent experience for not too much overhead (pun intended).
There were things we loved and hated about the RTT we used in Africa last summer, so this will be an interesting experiment.